'South Africa has grown its national economy, even its statehood, on mining,' says Anthony Turton, environmental advisor and professor at the Centre for Environmental Management, University of the Free State.
'The entire structure of government and every bit of core legislation, at least from 1910 to 1994, was designed to facilitate mining. Even post-1994 this trend has continued. This means the central thesis underpinning all mine legislation is that no waste is produced. This is done by regarding waste as a resource that can potentially be reprocessed in the future when better technologies become available.'
According to James Lake, partner and principal scientist at SRK Consulting SA: 'In my opinion, the MPRDA [Mineral and Petroleum Resources Development Act] and following that, the NEMA [National Environmental Management] Waste Act and supporting regulations are effective in governing and guiding how mines manage and dispose of their waste.'
He adds that the regulations, which he says are comprehensive, are perhaps too strict on the mining industry, 'given that the norms and standards approach to risk is generic and does not consider a site on a case-by-case basis'. Lake is referring to the national norms and standards for the assessment of waste for landfill disposal and the norms and standards for disposal of waste to landfill.

'The effect of the requirement to comply with the norms and standards is that mines are now often required to include barrier systems incorporating HDPE [high-density polyethylene] components in new residue facilities,' he says. 'While environmental protection is important, the barrier systems are not necessarily commensurate with the risk and add significant additional costs as well as potentially raising geotechnical stability issues.'
Lake argues that when it comes to mine residue management, most mining firms are very responsible. 'Generally, mining houses undertake regular monitoring on tailings dams to ensure the facilities remain stable and do not pose a significant safety risk. A lot of the companies we work with monitor a variety of parameters monthly and have detailed quarterly reviews to determine whether there are any interventions or remedial measures necessary to maintain safety.'
However, he believes many battle to come to terms with the regulations that were promulgated in 2015. They don't want to break the law or harm the environment, he says, but a one-size-fits-all approach to waste management (as the regulations cover all waste types and not just mining residues) may not be the most appropriate in the mining context.
'Given that the legislation is new, mining houses have had a difficult time internalising the requirements and applying them in new designs. In my opinion, the concerns of the mining industry may not necessarily have been incorporated into regulations, as I don't believe the correct amount of consultation was done ahead of the promulgation of the new legislation,' he says.
Grant Stuart, senior vice-president of environment at Sibanye Gold, says when it comes to the company's mine-waste strategy, the focus is clear. 'It aligns to our vision of superior value creation for all stakeholders through mining our multi-commodity resources in a safe and healthy environment.'
There is a long history of gold and uranium mining on Johannesburg's West Rand, with an estimated 1.3 billion tons of surface tailings material scattered over this area, says Stuart.
Sibanye's West Rand Tailings Retreatment Project (WRTRP) involves the construction and integration of an extensive pipeline network, large-scale processing plant and deposition site with existing metallurgical processing infrastructure for the economic extraction of gold and uranium from the retreatment of these historical tailings dams.
Another project objective is the re-deposition of the residues, in accordance with modern sustainable deposition practices, onto a well-managed regional tailings storage facility (RTSF).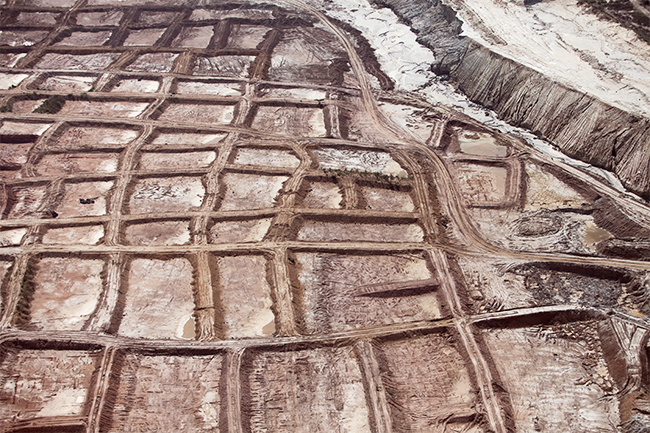 Key to the successful execution of the WRTRP is the ability to fund and permit the large-scale processing plant, associated infrastructure and RTSF. The facility will have an ultimate footprint of about 1 350 ha, reaching a maximum height of 110m at end of life and storing up to 1.3 billion tons of tailings from Sibanye and its surrounding district.
While a project of this nature will have environmental impacts, Stuart says these will be dealt with in accordance with the prescribed regulatory frameworks. 'An extensive environmental impact assessment [EIA] process has been undertaken in terms of environmental legislation.' The benefits include significant environmental benefits and regional financial investment into the declining West Rand, with around 500 sustainable jobs being created and sustained over the operation's life of more than 35 years. In addition, currently affected mine water will be reused for reclamation purposes. This water will be treated through the proposed advanced water treatment facility to provide potable water for potential domestic and agricultural users.
As per MPRDA requirements, a rehabilitation plan has been compiled for the WRTRP. 'The rehabilitation plan is an important planning tool designed to assist in minimising or mitigating adverse long-term environmental and social impacts caused by the WRTRP, as well as to create a self-sustaining ecosystem and ensure the optimal management of rehabilitation issues that may arise,' says Stuart.
Should board approval be granted in 2017, construction of the first module is expected to take 24 to 30 months, with the targeted commissioning date for the WRTRP in 2020. 'The WRTRP offers a sustainable solution to a cleaner, healthier environment. Sibanye employs over 60 000 people. The sustainability of our business and the livelihoods of our employees depend on initiatives like the WRTRP,' he says.
'At Implats [Impala Platinum], we are committed to demonstrating responsible stewardship of our natural resources and mitigating the environmental impacts of our mining activities,' according to John Nkosi, group sustainable development manager at Implats.
'We continuously evaluate our waste management practices by scrutinising current trends against best practice and legislative requirements, adjusting our approach where necessary to ensure retention of our licences.'
At Impala Springs and Impala Rustenburg, the focus is on retaining waste licences by ensuring compliance with statutory requirements and site-specific conditions. Meeting the NEMA Waste Act statutory obligations has been deemed a priority. A goal during 2016 was to reclassify waste streams and assess the implications in terms of necessary design modifications to tailings dams and waste rock dumps. Marula platinum mine will submit its waste licence application in 2017. Meanwhile, at Impala Springs, the investigation continues into alternative methods for the disposal of crystalliser salts and jarosite.
According to its integrated annual report 2016, tailings and ore stockpiles make up nearly 88% of all waste produced at Harmony Gold's South African operations. The company's most recent statistics from the past financial year reveal that 26.1 Mt of mineral waste were generated from gold production, comprising 7.9 Mt of waste rock and 18.3 Mt of tailings.
At Kalgold, a rehabilitation programme is under way that involves returning tailings to the D-zone pit, which is to be converted into a waste storage facility, thus eliminating the need for a new tailings dam. Simultaneously, a cyanide-detox plant was commissioned and will reduce cyanide concentrations in the tailings to acceptable levels. Cyanide concentration levels are monitored at the detox plant, along the tailings and return water pipeline route and at the point of discharge into the pit.
Approximately seven years ago, Harmony began a programme to rehabilitate decommissioned operations, aiming to reduce its environmental liabilities and eliminate potential safety and health exposures.
According to the aforementioned report, by the end of the past financial year, the total rehabilitation liability for South African operations was ZAR2.18 billion.
The company's rehabilitation programme, meanwhile, has reduced closure liability by more than ZAR150 million since it was launched, as well as providing procurement opportunities and employment for at least 200 locals.
Both Lake and Turton agree that consideration for mine closure should be made upfront, and that the full lifecycle of the facility during design should be a priority.
'I do a lot of work around mine closure planning. Very often we see facilities that are incorrectly designed and/or operated, which makes it very difficult and expensive to close the mine residue facility,' says Lake. 'If they manage the facility correctly, they can minimise health and safety risks through to closure.'

'Mine closure is never planned from cradle to grave,' says Turton, adding that, in addition, insufficient capital is set aside for effective rehabilitation post-closure.
The challenge is to attract investment into brownfield sites by understanding the economics and decision-making processes, he says.
'This can be done by quantifying the benefit of removing surface tailings, reprocessing them and placing them back into the void. If this is quantified and included in the regulatory licences and so on, it can attract capital back into brownfield sites to the overall benefit of society.'
By Toni Muir
Images: Gallo/Getty Images/Richard du Toit, Gallo/Getty Images