Access to higher-learning education in South Africa has always been a challenge for the country, particularly for students who have faced adversity and come from previously disadvantaged backgrounds. Mineworkers' children are especially relevant to this struggle due to the historically low-income salaries of mineworkers, especially in an era of the #FeesMustFall campaign, when the cost of higher-learning education is unaffordable to most ordinary South Africans.
In their latest release of the Financial Statistics of Higher Education Institutions, Statistics South Africa states that the amount of money received as tuition fees by South Africa's 23 higher-education institutions has risen by 9.2% – from ZAR16 billion in 2012 to ZAR17 billion in 2013. The question is where does this money come from?
The answer is that most of it comes from government funding and private companies that offer bursaries to students who excel in their education. However, when one looks at the entire spectrum of learners who qualify for higher-learning education in South Africa, only a small group of students are financially covered, leaving most to find creative ways to ensure that they too receive their education.
To combat this struggle and ensure that a child of a mineworker is given a fair chance at a good education, the National Union of Mineworkers (NUM) established the JB Marks Education Trust Fund in 1997.
The NUM has always been an advocate for the advancement of its members, chiefly in issues of health, safety, collective bargaining, legal and educational emancipation. That is why in the early 1990s – when the industry failed to support NUM's initiative to expose previously disadvantaged students to mining-related disciplines at higher-learning institutions – the NUM then secured opportunities that enabled more than 10 mineworkers to further their education in Cuba.
This was the start of the JB Marks Education Trust Fund, a comprehensive bursary that has produced a total of 1 016 graduates with various qualifications across multiple fields of study including medicine, mining engineering and charted accountancy, to name but a few.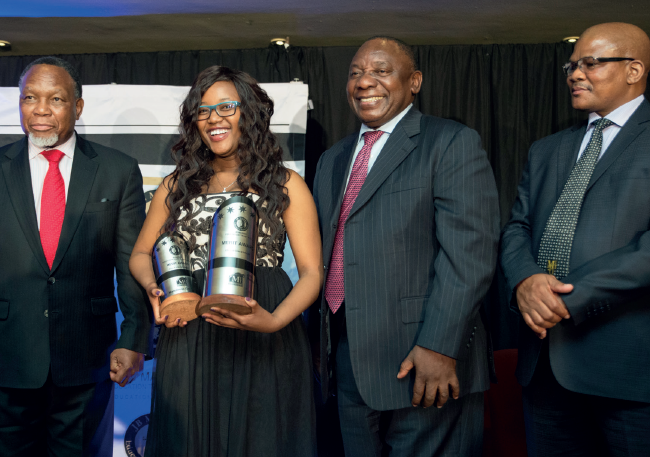 The fund has disbursed ZAR286 million to more than 2 200 beneficiaries. And this year, 200 bursaries have been awarded, bringing the total to 700 undergraduates and 50 postgraduate students still in the pipeline.
Over the past two decades, JB Marks has tapped into South Africa's growing need for qualified professionals by producing top-quality graduates from various fields of study, each with their own individual story and the hunger to make their mark on the world.
JB Marks graduates are known for their tenacity and ability to overcome unbelievable obstacles to reach their dreams – even when faced with impossible challenges. Examples include Nancy Kalebe, a blind graduate who completed her LLB studies at the University of KwaZulu-Natal in 2006 and is now employed as an attorney at Legal Aid. Then there's Masuku Sicelo Ncamiso, a chartered accountant who graduated – with the help of JB Marks – with 21 distinctions. Prior to that, he had been making a living selling number plates and ID photos from a street corner in Johannesburg. These and the many other success stories are testament to how, with help from the fund, people are able to change their lives for the better.
Jako Mokgosi, principal officer of the JB Marks Education Trust Fund says: 'At JB Marks, we pride ourselves in our ability to contribute positively to South Africa's future by providing the country with strategic and hard-working critical thinkers – a generation of students that will lead our country to new heights. Through the fund, the NUM has changed lives in many households by giving children of mineworkers a shot at a bright future through education.'
One of the most unique offerings of the fund is that applicants can study towards any degree or diploma of their choice, at any one of South Africa's universities.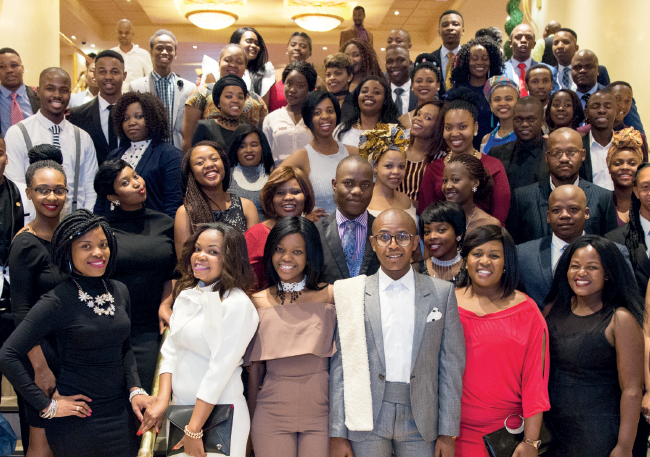 More importantly, applicants are not obligated to repay the fund once they complete their studies. The fund's only hope is that students will 'pay it forward' by ploughing back into their own societies. In addition to tuition fees, the fund also pays the following:
Registration
Textbooks
Accommodation
Meals
Examinations
Bridging courses
Extra lessons (tutoring services)
To further expand the fund's impact and in an effort to ensure that JB Marks graduates have an edge over other students competing for the same opportunities that they are, the fund's board of trustees approved the decision to begin funding postgraduate studies in 2013 in identified critical fields of study.
This was a well thought-through strategic move that demonstrated the fund's ability to evolve and adapt with changing times.
The fund has also partnered with universities that partake in exchange-student programmes, covering costs excluded by the participating universities for students selected for the programmes. Through this, at least five JB Marks students have had the opportunity to go to Australia, Malaysia, India, Brazil, the US, Nairobi and Switzerland.
'The aim is to never stop growing and improving,' says Mokgosi. 'That is why at JB Marks we have worked tirelessly to achieve and earn our status as a public benefit organisation – meaning organisations that formerly associate with us financially receive tax rebate benefits. This is a huge advantage for private companies with corporate social investment interests in education. It is an opportunity for them to effect change and make a difference.'
Every year, the fund has a capacity intake of 250 new students (200 undergraduates and 50 postgraduates) entering institutions of higher learning across South Africa, as well as other parts of Africa including Botswana, Lesotho, Mozambique and Swaziland. More funding could increase this intake exponentially.
The fund also has a variety of principal annual events, including the induction workshop; career exhibition; exit workshop; graduate networking session; and graduation awards ceremony. The fund's increasing authenticity and value within the industry is certainly without question – an important element as the JB Marks Education Trust Fund celebrates its 20th anniversary this year.
'As a fund, I am proud to say we have reached many milestones, including celebrating 20 years in existence; recognising our 1 000th graduate in 2016; and awarding the JB Marks Lifetime Achievement Awards to our founders, former President of South Africa Kgalema Motlanthe, current Vice-President of South Africa Cyril Ramaphosa and Dr James Motlatsi,' says Mokgosi.
'We also remember John Beaver Marks, the man the fund is named after – a selfless leader who committed his life towards the emancipation of the working class.
'We hope our accomplishments during the past 20 years have made him proud, and that his spirit will continue to inspire the youth to aspire and embrace the power that comes with education.'

3 Rissik Str, 3rd Floor, Alris Building
PO Box 2424, Johannesburg, 2001
Tel: +27 11 492 0601, Fax: +27 11 492 0953
Email:

[email protected]


www.jbmarksedutrust.co.za