Is vanadium the new gold? It has a lot of value in the manufacturing industry due to its malleable, ductile and corrosion-resistant qualities, but more so in global markets with the increasing activities around energy storage. Bushveld Minerals is one of only three operating primary vanadium producers in the world, owning two of the world's four operating primary vanadium-processing facilities, and currently producing approximately 3 000 tons of vanadium per annum (mtVpa). The group's key assets are the Vametco and Vanchem operations, both in South Africa. Bushveld Minerals also participates in the development of the downstream and fast-growing vanadium redox flow battery (VRFB) market, through its majority-owned Bushveld Energy subsidiary. The CEO of Bushveld Minerals, Fortune Mojapelo, explains the business model. 'Our vertical integration strategy has two primary components. The first is to establish a low-cost primary production platform of more than 8 400 mtVpa, based on our large high-grade deposits and low-cost, scalable processing facilities. The second is to leverage our production capabilities to build a downstream vanadium-based energy-storage platform comprising electrolyte production, investment into VRFB manufacturing, and development of megawatt-scale energy-storage projects.'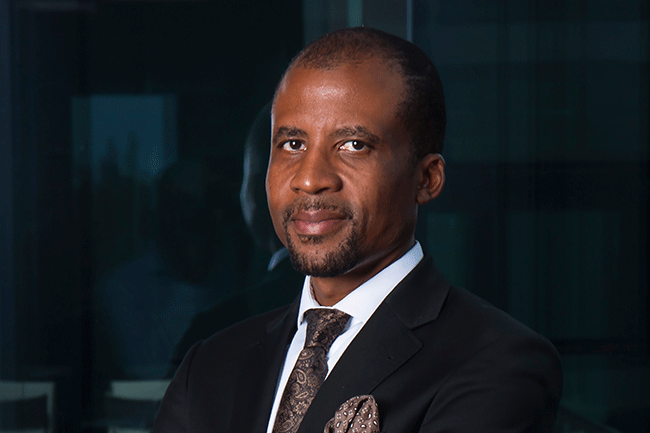 Total vanadium demand is dominated by the steel industry, accounting for 92% of overall demand in 2019. Its consumption rose by some 6% that same year to 111 442 mtV, largely because of the greater compliance with new high-strength rebar standards that were introduced by the Chinese government in the latter part of 2018 in order to limit the use of inferior steel in construction. Russia, incidentally, is the second-largest producer (17%), and South Africa the third (7%), as per 2019. All of these nations will be responding to new vanadium demand, particularly from the steel market, which is predicted to continue to grow at a compound annual growth rate of approximately 2.7% through to 2029. Mojapelo is very optimistic about these predictions. 'As the world emerges from COVID-19, we expect to see an uptick in infrastructure spending and greater demand towards higher-quality strength steels in compliance with the new standards that the Chinese introduced,' he says.
Yet another reason Bushveld Minerals is bullish about vanadium relates to heightened global energy-storage needs. Vanadium is the key mineral used to manufacture VRFBs, which enable electricity generators or suppliers to store electricity from any source (be that fossil fuel or renewable) and release it for use when it is most needed, thereby creating a steadier and more reliable supply. Electricity's share of energy consumption has grown at a rapid pace, doubling from 10% in 1980 to 20% today, and to more than 45% by 2050. This has enormous implications – not just for global energy production, but also for all minerals in the electricity value chain. South Africa's energy providers, for instance, will need to implement solutions that not only result in enough electricity generation for the economy, but also that the electricity is reliably available when it is most needed by the end users. 'Even as vanadium demand will continue to be underwritten by the growing intensity of use of vanadium in the steel market, the energy-storage industry is expected to offer a significant demand upside,' says Mojapelo.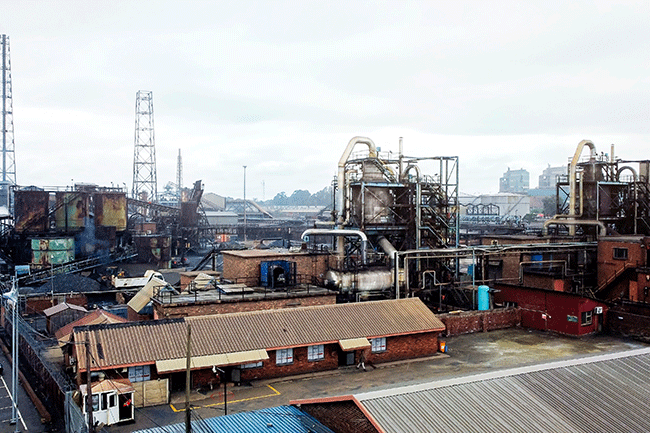 As a key element of rebar production and energy storage, vanadium also fits well into stimulus plans that aim to accelerate the transition to a low-carbon energy future and economy. It is this fact that has also motivated Bushveld Minerals to set up Bushveld Energy. Global warming and climate change are issues that require innovative and practical solutions to drive future economic development.
'For South Africa, which has been plagued with stagnant economic growth and energy-supply challenges, it is critical that mining companies, particularly those producing minerals that contribute to the electricity value chain, work with government to develop a common plan on how to build local capacity,' says Mojapelo. 'The country also needs to invest in ensuring that our minerals are beneficiated locally as we start to move away from being a sector that ships out raw minerals to other countries, to one that is focused on value addition and maximising the benefit for African economies.' In line with this, Bushveld Minerals, through Bushveld Energy, has co-invested with South Africa's Industrial Development Corporation to build a vanadium electrolyte-production plant in the Eastern Cape, aiming to provide local capacity for the manufacturing of VRFBs as well as to take advantage of opportunities to export them globally. On the back of the continual global push to de-carbonise energy, and given there is more than enough vanadium in the ground, South Africa is expected to be in the top five energy-storage players in the world. This also plays to Eskom's target, which – set in 2018 – works towards achieving 1 400 MWh of electricity storage.
Bushveld Minerals is keen to participate in making this a reality for South Africa. Looking to the future, it is clear that such focused investment by Bushveld Minerals is well placed to take advantage of the increasing demand for vanadium and vanadium products through participation in the entire value chain, and thus work towards its goal of building a sustainable, low-cost, vertically integrated global vanadium business.