The DRC is – quite literally – sitting on a goldmine. Make that cobalt, copper, diamond, tantalum and tin mines, too. With an estimated US$24 trillion (at last count) in untapped mineral resources, and more than 25 international mining groups active in the region, the DRC is well-positioned to lead the global mining industry. And now – as it works to shed decades of civil unrest and the dark shadow of conflict minerals – the country is starting to do exactly that.
'While the region is ripe with opportunity, reliable, adaptable and ubiquitous connectivity is a critical enabler for a digital innovation roadmap,' Ali Bofulo, MD of ICT solutions provider iWayAfrica, said in a recent media statement. 'This is especially relevant to the mining sector, where connectivity requirements are more than just linking a remote site to a regional or global head office.' iWayAfrica is one of dozens of tech firms hoping to drive transformation in the region's mining sector, investing heavily in digital mining solutions.
'Real-time monitoring, health and safety systems, security services, online customs clearance and access to ERP [enterprise resource planning] applications are among the key mining issues being addressed through digital innovation,' according to Bofulo.
Across Africa – and, indeed, the world – the industry is crying out for this kind of innovative thinking. In South Africa alone, the mining industry could see job losses of as much as 200 000 by 2025 if the adequate innovation, research and development fail to materialise. That's according to Neal Froneman, vice-president of the Chamber of Mines, who told a media conference at February's Investing in African Mining Indaba that 'without a shift in mining methodology, the industry will fail to mine South Africa's deep-level complex orebodies profitably, resulting in the sterilisation of resources, accelerated and premature mine closures, and of course, accelerated job losses. Research suggests 200 000 job losses by 2025 could affect 2 million people indirectly if we continue
on the current trajectory'.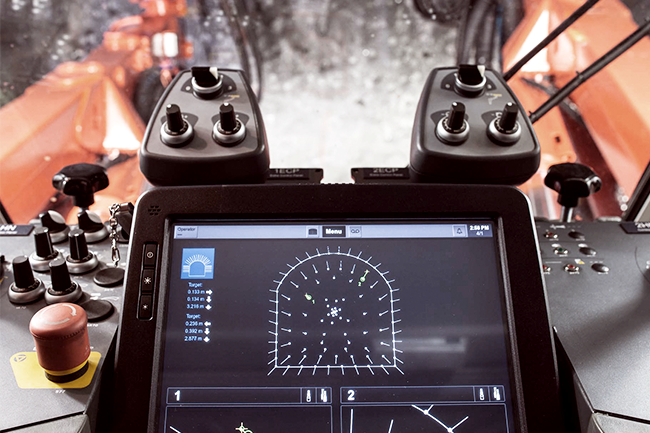 Froneman conceded that 'we will see accelerated mine closure in the near future, due to depleted mines', but was quick to dispel fears of job losses brought about by new automation technologies.
'New technology will not lead to job losses, if done properly,' he said. 'Contrary to popular perceptions that are sometimes expressed, I have no doubt that technology will create a substantial number of sustainable jobs and more than offset the inevitable continuing decline if we continue to rely only on conventional production methods – not to mention the jobs that will also be created in the manufacturing supply industries.'
That notion – of technological innovation being key to the mining sector's future – was echoed by Tony O'Neill, Anglo American's group director: technical, in his keynote address at the Current Trends in Mining Finance conference, which was held in New York in May and organised by the New York chapter of the US Society for Mining, Metallurgy and Exploration.
'Mining is on the cusp of a technological revolution that will fundamentally change our industry,' he told delegates. 'It will be a prerequisite for the mining industry to continue to thrive. Tomorrow's winners will be today's pioneers. Those that do not implement innovation will struggle to survive.'
He went on to describe one of Anglo American's key visions for the future – the concentrated mine, which will use precision mineral extraction to extricate ore without also having to extract waste material. This form of extraction, he explained, will increase production rates – while reducing energy consumption and making it easier to separate water from the waste stream.
'This will mean radically less waste, water and energy inputs, and a smaller footprint,' he said. 'This will work in some of our copper orebodies in Chile and at Quellaveco in Peru, and mean 30% more production from the plant, 50% less water usage and 30% less energy usage.'

O'Neill then offered a glimpse into the mine of the future, sharing a vision of what he calls 'swarm mining'. In this instance, traditional mining is descaled dramatically, with an army of advanced automated robots – driven by machine learning – conducting precision extraction.
Think of it like you would a swarm of locusts devouring a farmer's field, or an army of ants clearing out a leftover picnic lunch – hundreds of robots working independently to execute small tasks that, together, make up a large, minimally wasteful project.
In swarm mining, the highly selective extraction of ore types is guided by real-time algorithms, powered by machine learning and executed in a remotely controlled environment. And very few human beings are involved in the process.
'You can have a flock of bots that go underground that are self-learning to select the ore from the waste that will require little or no infrastructure and generate little or no waste,' he said, adding that Anglo American is currently partnering with chemical companies to research the possibilities around the machines learning to identify and recover those very fine ore particles.
Engineering firm Bosch is also introducing smart technology to the mining sector, with Codelco's Radomiro Tomic copper mine providing a fascinating case study for its new technology.
Here, mining takes place at sky-high altitudes and in unforgiving conditions. The mine is located 3 000m above sea level, and the thin air and low oxygen levels – combined with high winds, which frequently bring operations to a standstill – can make mining work here dangerous.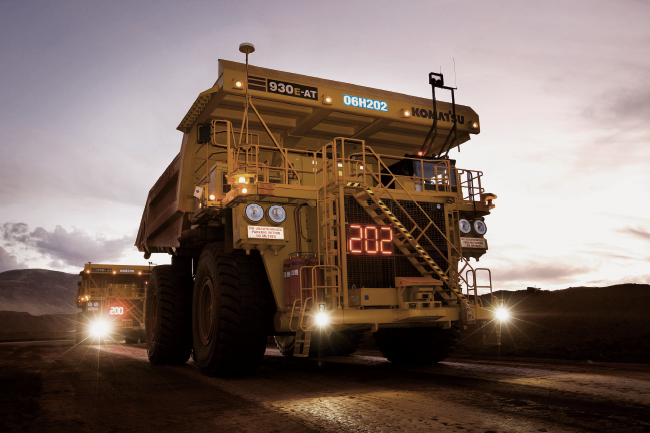 To ensure optimal safety levels, the mine has a 300-strong team of geotechnical experts who use a battery of 11 Bosch cameras to monitor operations and make decisions. This reporting system informs the management of the entire mine, and allows the team to constantly monitor operations in the pit, analyse the geologi-cal condition of the rocks, and take preventive security measures if necessary.
Six Bosch thermal cameras provide standard and thermal images, which the team uses to visualise the mine's internal environment, and identify – in advance – if any rock faces are in danger of collapsing. Five other cameras – including one with infrared illumination – provide around-the-clock video imagery, even in complete darkness. Those cameras are designed for extreme conditions and can operate in 100% humidity as well as in temperatures ranging from -40°C to 60°C.

Safety, of course, is a massive consideration. The International Council on Mining and Metals (ICMM) recently released its latest safety report, which records the number of injuries and fatalities among nearly 900 000 people across its 23 member companies. The report notes 2 049 fewer injuries in 2016 than in 2015 (8 445, down from 10 494), but a slight increase in fatalities (up three, from 60 to 63). 'This is viewed against a background of an 11% reduction in the total hours worked reported by companies and a decrease in the number of incidents that resulted in a fatality.'
Notably, the three countries with the highest recorded number of deaths were South Africa, Chile and the DRC – which together made up almost half of the year's total. Africa comprised 63% of total fatalities.
In a subsequent interview with Mining Technology, ICMM health, safety and product stewardship manager Mark Holmes speaks about the possibility that increased automation could in turn lead to increased safety.
'You'd assume there would be an improvement in safety looking at the instances that typically happen on mine sites now, because you're essentially moving people away from that area of hazard by having automated vehicles, for example. But that doesn't mean that there aren't some other unknown events or situations that may actually be hazardous. Having automated vehicles may cause other issues that we're currently unaware of. You have to be careful in terms of risk management around those sorts of areas of intent and consequences,' he says.
However, a statistic that isn't lost on Holmes is the high number of fatalities linked to mobile equipment and transportation. Two areas, of course, that increasingly lend themselves to automation.
By Mark van Dijk
Image: Rio Tinto