In the perfect South African mining scenario, it would be possible to log onto a centralised mapping and mining rights electronic system.
This would show instantly who owns exploration or mining rights over specific areas of South Africa, areas that are out of bounds because of environmental sensitivity, and what areas are available for applications. From there, based on a few simple steps, it would be possible to make a comprehensive online application for all the necessary licences, including the facility to upload the required documentation.
There would be no need to visit the offices of surly civil servants, with long waits, lost documentation and arbitrary demands. This is not pie in the sky and it is not confined to technically advanced mining jurisdictions such as Australia or Canada. Several other African countries use some or all of these features of a mining cadastral system. South Africa is still lagging in electronic licensing for mining, yet having a system such as this is vital to encourage exploration and help the country compete for its share of global mineral investment.
'It is axiomatic that a functioning mineral-resources administration system is critical for the effective management of the mineral sector,' says Peter Leon, partner and co-chair of the Africa Group at global law firm Herbert Smith Freehills. 'Online portals for mineral rights applications enhance the efficiency and transparency of administrative processes in the mining sector. They also increase investor confidence in the manner in which the government manages mineral rights. A properly functioning system prevents disputes over land rights through usage of [a] geographic information system, and improves collaboration and interaction between the different government departments,' he says.
Errol Smart, CEO of Orion Minerals, notes that 'internationally, cadastral systems have gone digital. A good cadastral system brings transparency and efficiency. Immediately everything is recorded in real time. It eliminates over-pegging and skulduggery because everyone knows where every block of available ground is, who owns it and when it becomes newly available'.

According to Mosa Mabuza, CEO of the Council for Geoscience (CGS), the Canadian and Australian experience is that every dollar invested in geoscience mapping generates US$5 in private-sector investment within five years and US$125 in the longer term. 'I think we can justify the investment that the state makes in geoscience infrastructure,' he says.
The consequences of a haphazard, paper-based system were embarrassingly illuminated during the lengthy contest spanning 2009 to 2013 between Kumba Iron Ore, ArcelorMittal SA and the Gupta-owned Imperial Crown Trading over the expired mining rights at Sishen. In several other cases, court disputes have arisen over double-granting of rights or because prospecting rights were granted in environmentally sensitive areas.
In 2011, the then Minister of Mineral Resources, Susan Shabangu, announced that her department – now the Department of Mineral Resources and Energy (DMRE) – had set aside ZAR3.4 million to establish the South African Mineral Resources Administration Database (SAMRAD) to iron out the problems.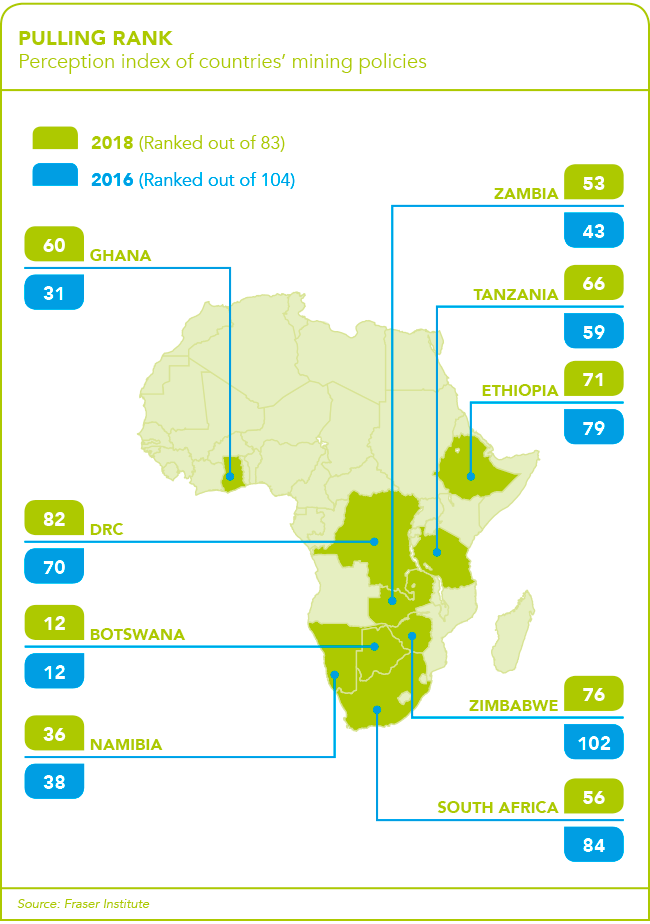 At the time, mining executives were not convinced that ZAR3.4 million would be sufficient to create a sophisticated electronic licensing system. Eight years on, SAMRAD has failed to deliver any solutions. Lili Nupen, director at Nupen Staude De Vries Inc, says the problems with SAMRAD include difficulty in accessing the online system, which in not user-friendly; the size limits on the documents being lodged ('and as people in the mining industry are aware, many of the application documents are often voluminous', she says); the omission of a clear register of rights that have been granted and/or applied for;  and the lack of transparency on whether other applications have been lodged in respect of certain minerals over certain property.
'While SAMRAD is operational, the system is flawed and the online platform seldom functions properly,' says Leon. 'Owing to this, prospective applicants for prospecting and mining rights, among others, are compelled to prepare and submit hard copy applications.'
In its 2014 annual report, Implats said: 'The DMR's [Department of Mineral Resources] online application and reporting system, SAMRAD, which was launched on 18 April 2011, continues to face system functionality challenges. DMR acknowledges that online Section 11 and Section 102 applications are not optimally functional on SAMRAD and therefore still accept manual applications in this regard. To mitigate the risk of third-party applications being accepted by the DMR regional offices, Implats continues to monitor the various regional DMR notice boards for possible acceptance of third-party applications that are in conflict with Implats' rights or pending applications.'
At the Investing in African Mining Indaba in February, current DMRE Minister Gwede Mantashe said the department was 'keenly aware of the need to ensure an efficient licensing system to process applications. We are working to improve the online application system – SAMRAD – to ensure its transparency and efficiency are enhanced'. Nupen hopes the DMRE can address at least some of the current problems with SAMRAD. Ideally, there should be an integrated system in which mining and prospecting rights applications could be lodged with applications for environmental authorisations and other related licences (such as water use). But she understands that at this point the DMRE is focusing only on mineral rights applications, which will limit the efficiency of the system.
'In addition, unless the DMRE updates its entire firewall and server system, it is unclear how it will manage the capacity of information being uploaded on a daily basis,' she says. Mabuza says the CGS' objective over the next 10 years is to complete a proper geological mapping system, covering all of South Africa at a scale of 1:50 000. The task could be completed sooner, if enough funding were available, but there are fiscal constraints and government has other priorities.
At some point this system would have to intersect with SAMRAD. 'You cannot have a cadastral system without geological input. But we have not had that discussion yet,' according to Mabuza. Leon notes it has been nearly 10 years since SAMRAD was launched. 'While the DME has voiced an intention to address the flawed system, it is yet to do so. This, I understand, is mainly owing to a lack of funding, which Parliament's Mineral Resources and Energy committees recently indicated has forced the DMRE to place important upgrades to the system on hold.'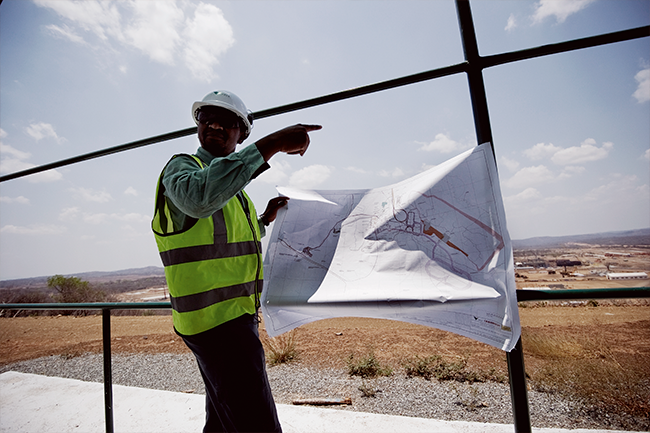 Allan Reid, a partner at attorneys Cliffe Dekker Hofmeyr, says the five-year process that the DMRE had initiated to incorporate SAMRAD into a new integrated management information system needed to be accelerated to achieve SAMRAD's original goals. 'Progress has been slow, given the financial and capacity constraints of the DMR and the volumes of applications that have to be dealt with,' he says, adding it is unlikely that the five-year target will be met.
A spokesperson for the DMRE says the ZAR20 million that the minister announced for an electronic licensing system in his budget speech this year is intended to refresh the department's IT infrastructure. This sum does not include the cost of developing an integrated system that will replace SAMRAD. 'The intention to replace SAMRAD is to make the department more efficient and responsive in executing its mandate,' he says.
According to Leon, the DMRE should consider a mining cadastre and mineral rights management system developed by a South African-based company, Spatial Dimension, launched in 2003. The system is used in Liberia, Kenya, Mozambique, Senegal and Zambia, with the objective of improving stakeholder communication, reducing corruption and improving transparency.
The DMRE's spokesman says the new licensing system is being implemented in phases, with phase 1 – addressing process mapping and re-engineering, enterprise architecture and governance – now complete. The procurement process to refresh infrastructure in phase 2 of the project is under way, with implementation expected to start in the fourth quarter of this financial year. 'It would be premature to indicate the service provider for the development of the integrated system at this stage, as the procurement will only be initiated after phase 2,' he says.
Smart, speaking on the sidelines of the Joburg Indaba in October, said a discussion on the new licensing system would be one of the topics that the Minerals Council South Africa's junior mining and exploration forum would raise during an upcoming discussion with DMRE representatives, adding that 'it will change the way we manage our minerals in SA'.
By Charlotte Mathews
Images: Alamy, Gallo/Getty Images