World-class deposits of coal, graphite and ruby have come on-stream during the past two decades, and more can be expected as the north of Mozambique, previously little-explored, opens up.

As recently as 2001, the impact of mining on Mozambique's economy was negligible, representing less than 1% of GDP and below 2% of exports. Much of the mining was informal and focused on alluvial gold and semi-precious stones exported illegally. The World Bank estimates that US$10 million of the former and US$30 million to US$40 million of the latter were sold on the informal market every year.

At the time, Mozambique was recovering from a devastating civil war that racked the former Portuguese colony from 1977 to 1992 and stymied all efforts at development. By 1992, according to the World Bank, Mozambique was the poorest country in the world and most of its infrastructure had been destroyed. One million people died (out of a population of 13 million to 15 million), the country was littered with landmines and an estimated 5 million citizens were displaced.
Mozambique's recovery has come in stages. One extremely significant milestone was the establishment of the Mozal aluminium smelter in Maputo in 1998, financed by BHP Billiton (now South32) with South African and Japanese interests. Although Mozambique mined only small volumes of bauxite – in Manica province, by Zimbabwean company EC Meikles – it was the project economics at the time that made it attractive.

Alumina is imported from Australia but the main concern at the time was political risk. However, by facilitating the successful implementation of this project, Mozambique proved its credentials as an investment destination. Today it is the second-biggest aluminium producer in Africa, after South Africa. In 2018 aluminium accounted for 25.1% of Mozambique's export earnings (US$1.3 billion).

On completion, the Mozal aluminium smelter made up 70% of Mozambique's export earnings. That this has now dropped to a quarter can be attributed not to any problems in the aluminium sector but to other developments taking off, especially the coal resources in the north of the country. Coke or semi-coke (18.6%) and coal (14.8%) are now Mozambique's biggest exports, ahead even of the country's relatively recent (2011) offshore gas discoveries.


Mozambique has the world's ninth-largest coal reserves (25.6 billion tons), located in Tete province in the far north-west of the country. The fact that these were only discovered in the new millennium is testimony to how new (and under-explored) the jurisdiction is. Brazilian mining group Vale completed the initial feasibility study of Moatize coalfield in 2006 and started development in 2008. The first coal was shipped in 2011.

The biggest hurdle to the development of the Moatize coalfields was its distance – hundreds of kilometres – from viable shipping routes. Vale's investment (which it has made together with its minority partner, Japanese firm Mitsui), is its biggest outside Brazil.

Part of it is a 912 km logistics corridor that includes a railway line and a coal terminal, linking its open-pit mine and the deepwater harbour at Nacala. Previously, coal had to be exported via Beira with its limited capacity and poor inland railway linkage. The Nacala terminal opened in 2017, and reportedly has an initial capacity of 22 million tons per year.

Coal is a game-changer in northern Mozambique. The associated logistics have opened up a previously remote and isolated area with opportunities for other minerals. The government believes the country could be exporting as much as 25% of the world's coking coal by 2025.
Other coal miners have also climbed in, notably the Indian consortium International Coal Ventures (ICVL), which bought the Benga asset and the Zambezi project from Australian miner Rio Tinto in 2014. But the manner of Rio Tinto's exit was controversial. It acquired the firm that owned the Benga asset, Australian junior Riversdale Mining, for US$4 billion in 2011. But Rio Tinto's plan to ship coal down the Zambezi river by barge was vetoed by the Mozambique government. Rio Tinto then sold Benga to ICVL for a mere US$50 million.

Coal and natural gas are a long way from all there is to Mozambique's mining sector. Baobab Resources, with a minority shareholding (13%) by the International Finance Corporation, is developing a 759 million ton iron-ore resource in Tete province.

It intends not only mining the resource but developing an integrated steel-making complex to supply construction-quality steel to the Southern African market generally as well as locally in Mozambique. According to Baobab, the country currently consumes 400 000 tons of steel annually, much of it going into infrastructure expansion.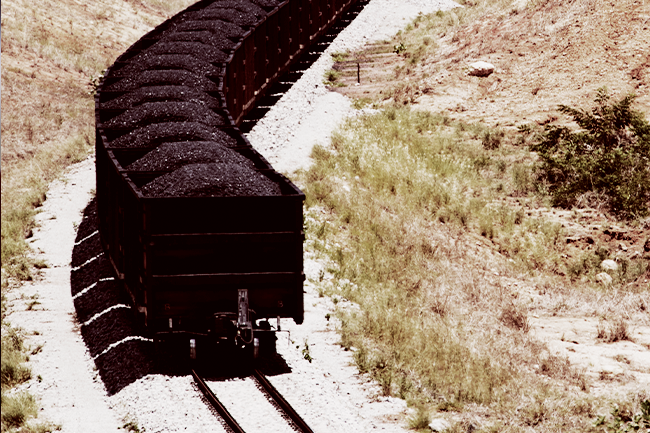 The Baobab project intends taking advantage of the availability of low-cost coal and abundant water resources in the area, as well as the new rail infrastructure. It teamed up with steel-maker the Metallurgical Corporation of China to complete a bankable feasibility study, by South African engineering consulting firm SRK, in 2017.

Green minerals have also been discovered in Mozambique. Large deposits of graphite have been known about in Cabo Delgado province, in the north of the country, for more than a century, but the mineral has only become an attractive proposition with the development of lithium-ion batteries, widely used in electric vehicles.
The first major graphite mine, Balama, operated by Australian Securities Exchange-listed Syrah Resources, started production in 2017. It is still in the process of ramping up to full production, expected to be at least 250 000 tons a year. The resource is huge and it's expected to have a lifespan of 50 years. In 2019 Syrah Resources made a non-diluting free carried equity interest of 5% available to the government of Mozambique.

Other graphite projects are also in development. Another Australia-based miner, Battery Minerals, is developing the 119.6 million ton Montepuez deposit, 50 km north of Balama, and also has a smaller deposit close to Syrah Resources' mine. However, the path has not been a smooth one.


Battery Minerals was forced to defer its first graphite shipment after its major funder, Resource Capital Fund, terminated its US$30 million debt and equity funding agreement, saying that the graphite market no longer met its funding criteria.

The prices for graphite have indeed floundered recently as demand from the main market, China, has stagnated and the market is saturated by oversupply. Graphite mining is a longer-term bet that depends on the global economy's future uptake of battery-powered vehicles.

In the past, northern and western Mozambique have been known for artisanal gemstone production – aquamarine, morganite, garnets and tourmaline. However, the scale of the game changed 10 years ago with the discovery of two gem-quality ruby resources near Montepuez in 2009.

Exploited initially by artisanal miners and 'bush traders', the gemstones were appearing on Asian markets by 2010. Other discoveries in the region followed. The biggest resource was acquired by a consortium dominated by the UK-based gemstone miner, Gemfields, in 2011.
According to Mining Technology, it is reported to be the largest ruby deposit in the world and is valued at US$1 billion. This has meant the restriction of unlicensed artisanal miners although ruby-bearing deposits are too widespread to secure entirely. It has resulted in clashes between artisanal miners and security forces, both private and government.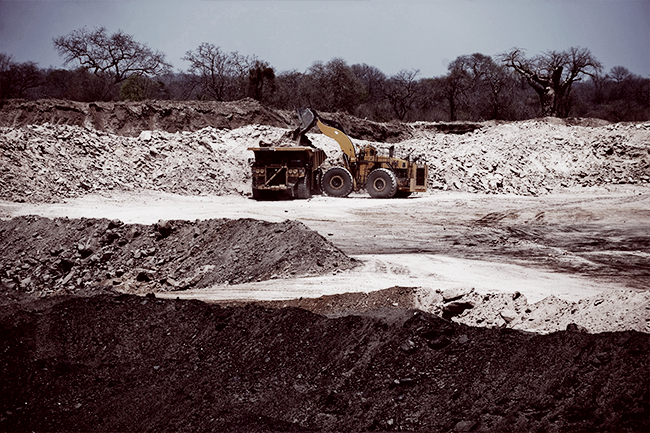 In 2019, Gemfields settled a US$7.4 million human-rights abuse case brought against it in a British court. Some flavour of the turbulent nature of Mozambique's frontier mining jurisdiction is captured in the company's admission that it 'recognised that, in the past, instances of violence have occurred on and around the Montepuez ruby mining area, both before and after Gemfield's arrival in Montepuez'.

Mozambique is reaping a peace dividend that has allowed for the opening up of the north and west of the country. This is all very recent – Mozambique was declared landmine-free only in 2015. There is no doubt much is yet to be found with the prospects for viable gold deposits periodically exciting outbursts.

At present gold mining is largely artisanal. Indeed, explorers in Mozambique's Tete and Cabo Delgado provinces would be advised to follow the path that so often pays off in frontier jurisdictions – tracking the lead of the informal mining sector. MinEx Consulting MD Richard Schodde points out that between 30% and 40% of significant gold discoveries in Africa between 1975 and 2014 were made by following this template. It was also the pattern in Mozambique's ruby industry.

Developing frontier jurisdictions are rough places. But there are fortunes to be made by those who tough it out, as Mozambique is starting to demonstrate.

By David Christianson
Images: Gallo/Getty Images, Alamy