South Africa is the oldest and richest mining jurisdiction on the African continent. It was once a mining superpower. In 1980 nearly half the world's mining shares, by value, were listed on the Johannesburg Stock Exchange (JSE). Those glory days are long gone – only three mining counters are among the biggest 10 companies listed in the JSE's Top 40 Index, and one of them (BHP) said in 2019 it intended to exit the thermal coal business.
Nevertheless, South Africa has great residual strength in mining, most visible in the goods and services it offers to the rest of the continent and indeed beyond. The South African jurisdiction itself may be in decline but when it comes to mining equipment such as crushers, processing machines, pumps, cooling equipment, drills and explosives, it dominates Africa. The same applies in the mining services sector with South African engineers, lawyers, bankers and other professionals dominating the continent. Johannesburg remains the location of choice for the African mining industry.
Many South Africans with mining skills now work for international companies. Even great South African brand names – such as Shaft Sinkers, which dug some of the big South African gold mines in the 1960s, seventies and early eighties – are now foreign owned. Shaft Sinkers is now part of the London Stock Exchange-listed UMS Group. In the critical area of metallurgical engineering – the customisation of equipment and processes to separate out concentrates – the biggest firm in South Africa is the Canadian multi-disciplinary group Hatch, which has tapped into local skills. One of its main offices is based in South Africa.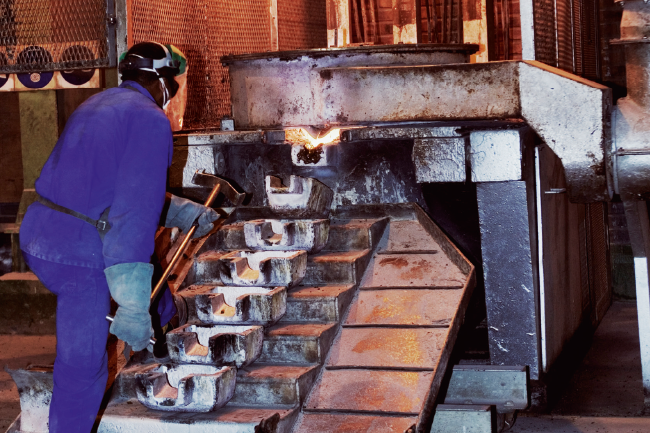 Experience, such as that accumulated by South African process engineers, is critical in the industry. Each installation is a custom job because the combination of equipment and processes used to concentrate and purify minerals varies between ore bodies.
Other South African companies have internationalised. Just one-third of JSE-listed Master Drilling's revenue is earned in Africa. The company has 150 drilling machines in its fleet and a potential project pipeline worth US$300 million. It is located at the cutting edge of international technology and is currently in the process of commissioning a mobile tunnel borer that will increase the speed of tunnelling operations. Consulmet, a medium-sized process engineering firm, has also internationalised but closer to home. Most (90%) of its business comes from other African jurisdictions, notably the DRC, Angola, Zambia and Zimbabwe.
The South African government recognises the importance of supporting the local mining manufacturing sector. 'Upstream mining' is one of the focal categories designated in its Industrial Policy Action Plan.
A key method of support has been to create state-sponsored industrial clusters to facilitate communication (about grants, opportunities and obstacles) between government and industry.
Based at the Mandela Mining Precinct in Melville, Johannesburg, the Mining Equipment Manufacturers of South Africa is a cluster organisation intended to double the turnover of South African mining equipment manufacturers. Established in 2016, it had 35 members by the end of 2019, with membership including mining consumables and digital products (originally it was mining machinery).
Meanwhile, the South African Minerals, Extraction, Research, Development and Innovation (SAMERDI) programme, also based at the Mandela Mining Precinct, is funding RDI that is focused on solving key technical problems faced by the gold and platinum mining industries. SAMERDI is co-funded by the state and the Minerals Council South Africa (MCSA).

However, South Africa's upstream mining goods and services sectors are unlikely to thrive while the domestic mining industry is in decline. In 1980 mining accounted for 21% of South Africa's GDP. But in 2018 that proportion was down to 7.4%. Between 2010 and 2017, mining procurement fell from ZAR441 billion to ZAR300 billion. It is hard to gainsay the opinion of consultancy PwC in its Transition 2019 report, that 'it is unlikely that [South African] mining will reach the levels seen in 2011'. Only some of this decline is down to the falling quality of the country's famous gold assets. The gold ore that remains is very deep and expensive to mine. For example, South Deep gold mine, in the Mpumalanga region (the world's second-largest gold mine, and seventh-deepest mine), extends to a depth of almost 3 km.
The volume of gold mined in South Africa has since fallen to second place in Africa, behind Ghana. The World Gold Council describes South African gold production as 'important but no longer globally significant'. In 2019 AngloGold Ashanti put its Mponeng mine, once one of the world's richest (and also one of the deepest) gold mines, up for sale.
The biggest issues, however, have not been declining ore bodies but the 'headwinds' of regulatory uncertainty, labour militancy and soaring electricity prices. These have had an impact on gold mining as well as platinum.
The nature of regulation in the South African mining industry shifted fundamentally in 2002 when the government passed the Mineral and Petroleum Resources Development Act. The act abolished the system of common law that had prevailed until then and took mineral rights into state ownership. Mining would henceforth be allowed to operate only under state licence. This is not an uncommon arrangement in mining jurisdiction but has proven to be a disincentive to mining investment in South Africa.
Mining companies complain that the licensing system is bedevilled by red tape, has at times been corrupt (although the present minister, Gwede Mantashe, has a reputation as a 'corruption buster'), and has been overloaded with the state's social objectives.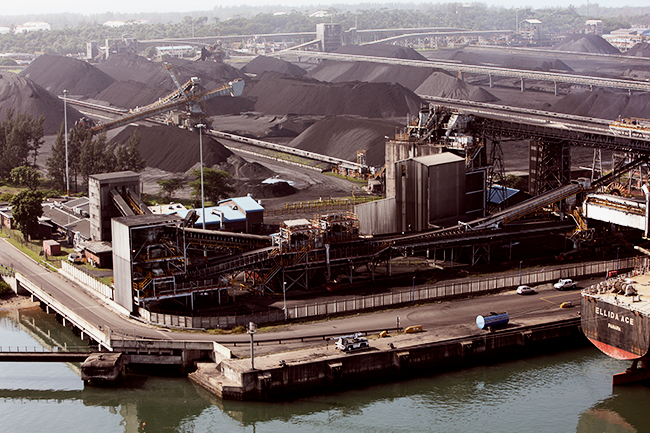 The social objective that has raised the most concern in recent years is BEE. The mining industry does not have a problem with the objective of enhancing black South African ownership and management in the industry. After all, it was the industry itself that drew up the original 2002 Mining Charter with its aim to transfer 26% of mine ownership to black South Africans in 10 years. But the three successive iterations of the BEE charter have become progressively more prescriptive. It is not clear that the charter is legally binding (since an April 2017 ruling of the Gauteng High Court that it was voluntary, not enforceable), but mining companies dare not offend a minister with extensive discretionary powers over their licensing conditions.
In the third version of the charter, implemented by the Department of Mineral Resources and Energy (DMRE) in March 2019, the prescribed black ownership required to qualify for a mining licence was raised from 26% to 30%.
More contentious is the minister's argument that where black owners cash out their shareholdings, the mining company has to 'top up' black ownership to maintain the 30% level.
The MCSA has challenged the charter in court over this insistence and argues that once a mining company has complied with black ownership requirements, it should be regarded as 'perpetually empowered'. The MCSA points out that mining assets have a limited lifespan and argues that it is onerous for companies to have to repeatedly do ownership deals.
In December 2019, the DMRE published a series of regulations that lawyers say will add to the complexity of the regulatory jurisdiction without bringing about greater certainty. They require that where job cuts occur on mines, employers are required to notify the minister within seven days of concluding negotiations with the notoriously militant mining unions.

This could potentially reopen negotiations with the unions via the minister after supposedly concluding these talks. It also replicates processes required by the Labour Relations Act. The proposed regulations 'make an onerous provision potentially more onerous', says Patrick Leyden, a director at mining law firm Herbert Smith Freehills.
Nedbank mining analyst Arnold van Graan agrees. 'The proposed regulations in their current form would add fresh layers of complexity and cost to conducting the mining business in this country.'
Regulatory complexity adds to the damage done by expensive and uncertain electricity supply. The cost of power provided by national electricity utility Eskom for mining companies by early 2019 had risen by 523% since 2006, and attempts by mining companies to install their own generators have floundered amid red tape. Nor is supply reliable. In December 2019, almost all deep-level operations in the country had to suspend operations when Eskom unexpectedly lost 6 000 MW in generation capacity. The stoppages have recurred several times since the first in 2008.
The result of these headwinds is that there has been very little greenfield investment in South African mining for the past decade. Mining companies invest mostly in existing, older assets that they are busy working out. There is also minimal exploration and development activity. There are just 10 junior mining companies listed on the JSE compared to 1 200 Canadian juniors on the Toronto Stock Exchange. South Africa now ranks only sixth in Africa for its ability to attract early-stage mining capital.
Despite the pent-up mining-related knowledge and manufacturing capital in the jurisdiction, South Africa's industry has quite evidently declined from the halcyon days when it was the world's premier mining jurisdiction. The question now is whether government policy will drive further deterioration or recovery.
By David Christianson
Images: Anglo American, Gallo/Getty Images