'As one of South Africa's leading direct suppliers of petroleum solutions, our core business is to partner with industry to supply the highest quality, fit-for-purpose range of petroleum products and services while securing an uninterrupted supply for our customers.'
So says Masana Petroleum Solutions' managing director Morena Sithole, whose focus also includes expanding the company's service offering to ensure every customer's needs are met timeously and efficiently.
Understanding the significant impact on its customers' businesses of consistent, high quality fuel supply – particularly in the mining industry – has been at the heart of Masana's value proposition, Sithole says.
'Our strategic partnership with BP and Castrol enables us to provide customers with a broad range of high-quality products and, combined with our services offering, we become part of their business strategy in a seamless and professional manner. This essentially makes Masana an extension of the customer's business,' he says.
'As such, Masana management focuses on mitigating any downtime that could be caused either by fuel supply interruptions or extended vehicle maintenance caused by the use of low-grade fuel.'
SERVICES THAT DELIVER TANGIBLE VALUE FOR CUSTOMERS
Many of Masana's customers already enjoy the company's extended service offerings, from on-site fuel and lubricants management services to on-road fuel management technology. Through its partnership with Energy Combustion Services (ECS), Masana is capable of providing certified measurement and verification services that deliver real savings for its customers.
'Of particular importance to the mining industry is the demonstrated savings from haul road efficiencies and reduced heavy equipment maintenance costs through the application of high performance products and management systems,' Sithole asserts.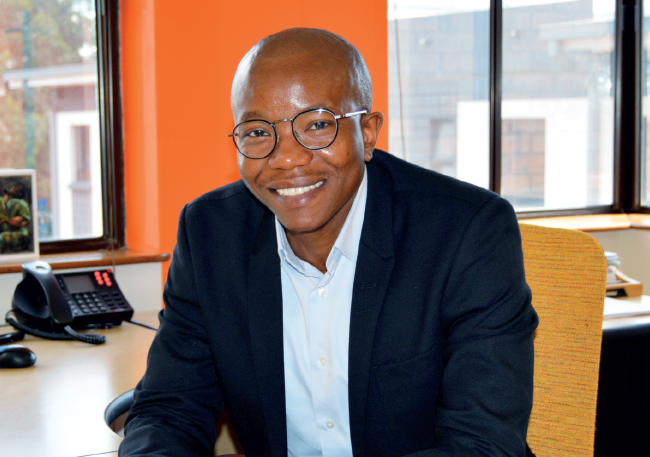 'These interventions unlock a unique benefit for our mining customers, allowing them to access the S12L Income Tax Act incentive, a tangible financial benefit received by some of our customers as a result of the certified verification savings claimed on fuels and energy usage.'
Masana is one of only a few companies serving the mining sector that is able to accurately measure and verify the quality of the fuel it provides customers, providing detailed statements to clients.
Coupled with the access the company gives to the S12L tax incentive, Masana's ability to show bottom-line improvements is largely unmatched. However, Sithole emphasises that the tax incentive opportunity will cease in 2020, and encourages industry to contact Masana for assistance with taking advantage of the opportunity.
A BUSINESS THAT HAS GROWN TO INCLUDE MINING LUBRICANTS AND CHEMICALS
'With the successful acquisition of the Castrol mining lubrication and chemicals businesses from BPSA, Masana is on an exciting growth path, providing further synergies to the mining industry as both a fuel and lubricants supplier,' Sithole says. He adds that the unique specification of its mining solvents used in the electro-mining copper extraction process has provided consistent product specification, helping ensure product performance reliability and compliance to strict safety requirements and regulations.
Masana is proud to extend the quality, extensive research and development, and services of the iconic Castrol brand and its products to its mining customers in South Africa. A key focus area is the application of high-performance lubricants to improve oil drain intervals in dump trucks, meaning less downtime and better overall performance, thereby enabling mining customers to realise significant savings.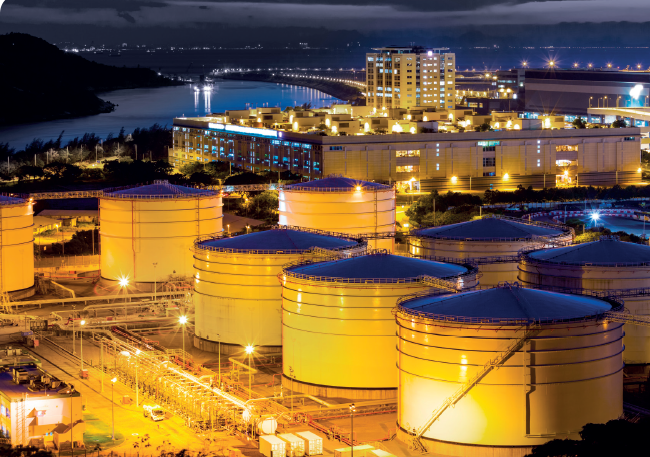 With a stable of long-term customers that spans mining, civil engineering and construction, commercial road transport and fleet, manufacturing and processing and government and state-owned entities, Masana is a level 2 broad-based black economic empowerment (BBBEE) contributor that delivers quality results through its diverse, competent and talented people and business partners.
BBBEE AS A BUSINESS IMPERATIVE
'Compliance with BBBEE requirements is seen by Masana as a business imperative, rather than something we are required to do by law,' says Sithole. 'Late last year we concluded our transaction with a BBBEE consortium comprising three black-owned investment firms, namely Ata Capital, Kwande Capital and Identity Capital, which acquired a 35% stake in Masana after two of our founding shareholders exercised their right to realise their value in the company after a decade of association.'
Masana saw this consortium as a huge value-add to its business, given the new partners' extensive experience as fund managers across a wide range of sectors such as mining, energy, infrastructure, telecommunications and financial services.
As a 51%-plus black owned petroleum solutions provider, Sithole explains that Masana endeavours to go far beyond its ownership credentials, with a consistent social investment responsibility towards supporting community development in the fields of education, youth development, health and environment.
Of his recent appointment as managing director of this leading South African firm, Sithole says: 'My focus will continue to be building on our success as a reliable supplier to our mining customers, while growing our collaboration with them to ensure value-added offerings with meaningful impacts are being delivered safely.
'This focus is shared by the leadership team and across the whole organisation, where all Masana personnel are geared to participate in ensuring customer service while working in an environment that encourages personal pride and growth.
'A key area for our team in 2017 will be to expand our customer base with mutually-beneficial relationships, while ensuring Masana continues to invest in the capability of the organisation to deliver on all our customers' expectations in a dynamic market,' Sithole concludes.

10 Junction Avenue, Parktown, 2193
PO Box 1085, Saxonwold, 2132
Tel: + 27 (0)11 544 6300 / +27 (0)11 358 1700 / 0860 MASANA