Mining is a key sector of the economy in South Africa, which has one of the largest mineral reserves in the world with an estimated value of between US$2.5 trillion and US$4.7 trillion. The industry does, however, face significant challenges and pressures, such as:
Ensuring a safe and compliant operating environment
Rising operating costs
Sustainable business plans and budgets
Uptime of equipment working under harsh conditions
The regulatory, political and legal environment
Volatile commodity prices and forex fluctuations
Social development plans for communities around mines.
Masana Petroleum Solutions, a majority black-owned and managed petroleum products and solutions company in South Africa, is more than 58% black-owned, of which at least 27% is black female-owned, and is continuously evolving its customer value proposition.
One of the world's largest energy companies with more than 100 years of successful operations in Africa, BP Southern Africa (BPSA) is Masana's long-term strategic partner. Its 50.5% shareholding supplements Masana's capabilities and resources.
This not only assures Masana's clients of the highest-quality products; it also provides the security of supply, transactional integrity and reliability at every turn. Fuelling excellence across all sectors of its business ensures good corporate governance and transparent dealings with all stakeholders.
To help support mining companies with their challenges and pressures, Masana's value proposition includes:
Safety on every level – be it products, deliveries or on-site services
Products that contain advanced technology proven to maximise process efficiency and reduce operating costs

Clean fuel and lubricants programme Fluid Clean, which improves equipment efficiency and component life, and reduces consumption

Energy Plus, a productivity and energy management solution that delivers sustainable and tangible fuel and energy savings, validated according to South African National Accreditation Standards and South African Revenue Service (SARS) requirements

Predictive maintenance solution Field Pro, which helps detect and forecast bearing and gear failures, reducing downtime
The Optival continuous improvement programme, which delivers optimum value beyond the reliable supply of quality lubricants and fuels

A commitment to working with clients on local enterprise development, skills development and corporate social investment in the communities where mines operate.
IMPROVING THE BOTTOM LINE
Fluid Clean
Existing quality programmes in BPSA's manufacturing operations and on-site interventions ensure that products supplied to customers meet stipulated ISO Cleanliness standards for goods in storage as well as in service. Masana, supported by BPSA, has the technical expertise and resources to help audit and establish benchmarks to improve cleanliness levels of fuels and lubricants to assist with extending component life and oil drain intervals. Masana is also able to provide magnetic filtration technology to solve in-service, contamination-related problems.
Energy Plus
Through its association with Energy and Combustion Services, Masana provides highly innovative solutions to the mining and industrial sectors, ensuring customers enjoy significant fuel and energy savings, which are validated through expert measurement and verification methods certified according to South African National Standards and the International Performance and Verification Protocol certification of energy-savings projects for submission to SARS, which falls under the S12L tax incentive.
Field Pro
Focused on predictive maintenance, Field Pro improves downtime, reduces failure costs and assists plant managers. New technology, including sensors and cloud software, is able to detect and forecast bearing and gear failures on heavy equipment, often identifying potential bearing failures 12 to 18 months ahead of required repairs. A cloud-based smartphone app digitalises lubrication/machine checklists and performance ratings, resulting in improved consistency and efficiency as well as reliable data for analytics.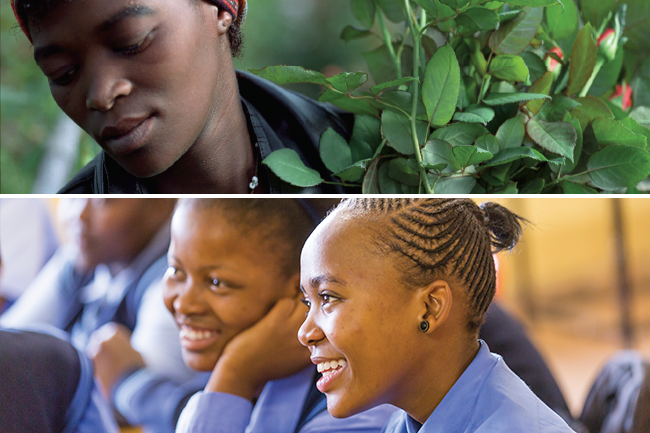 Optival
Masana's continuous improvement guarantee through Optival concerns delivering optimum value beyond the reliable supply of quality lubricants and fuels. Its team of lubricant service engineers have deep industry knowledge. Coupled with innovative technology and process rigour – including an ISO-certified and patented process – this helps Masana identify and deliver greater efficiencies to clients' businesses, immediately and in the long term.
Through Optival, Masana has delivered at least 80 signed-off business cases, or ZAR200 million in tangible savings for its mining customers in South Africa.
MAKING A DIFFERENCE
From the beginning, Masana has invested in the communities in which it operates, becoming the local partner of choice in these regions with a focus on assisting in the areas of socio-economic development (SED), as well as supplier and enterprise development.
Masana's SED strategy is aimed beyond the compliance treadmill and mindset, with more focus on a positive sustainable difference. All components of Masana's SED programmes are aimed at reflecting the firm's values and corporate culture. The SED guidelines drive the various activities/programmes while aligning them with the company's key business strategies.
The social responsibility projects are aimed at promoting employee involvement as well as collaboration with customers and other stakeholders for the benefit of the designated South African communities.
Masana is committed to the promotion of human capital development via structured learning and development programmes. The company recognises that developing young people's knowledge and skills through education and training in areas of value will improve their chances of employability and entrepreneurship, allowing them to participate effectively in the economy.
Masana's goals on enterprise and supplier development are to:
Contribute to economic growth, employment creation, skills development and BEE transformation
Develop local black-owned, black women-owned and black youth-owned exempted micro-enterprises (less than ZAR10 million turnover) and qualifying small enterprises (ZAR10 million to ZAR50 million turnover),

enabling them to supply Masana and/or its customers with high-quality and/or competitive products and services

Improve the quality, efficiency and cost-effectiveness of the services provided by Masana as a result of its obtaining more competitive services from suppliers
Comply with health, security, and environmental requirements.
ON THE GROUND
Masana recently made a significant CSI contribution to villages in the Blouberg and Musina municipalities in South Africa's Limpopo province. CSI recipients included the Machaba Drop-in-Centre, House of Hope Youth Skill Development, Ratau Daycare Centre and the Mashilo Créche and Pre-school.
According to Morena Sithole, MD of Masana Petroleum Solutions, the company is celebrating the handover of facilities that will make a difference to these communities. 'It is a celebration of our company culture, which requires us to assist in fulfilling the needs of the communities that we operate in.
'When we see a wish list that requests toilets, or a fence to keep children safe in their school, we know that we have a responsibility to these communities that goes far beyond corporate social responsibility,' says Sithole. He adds that, as a majority black-owned and managed company in South Africa, Masana Petroleum Solutions is a symbol of transformation and growth in the fuel industry and the broader economy.
'Many of our initiatives focus on the vulnerable in our society, which includes educational facilities for children, skills development centres and hospitals,' according to Sithole. 'Masana personnel are profoundly aware of our responsibility to not only highlight the difficulties of the vulnerable, but also to take effective and visible steps to change this.' He notes that Masana is committed to education, with the Masana bursary scheme sponsoring 10 students at the University of Limpopo. 'These students are from communities in Limpopo and studying in the faculties of engineering and finance.'
Sithole adds: 'We are invested in the humanity of each region Masana works in, so we see this as an extension of our own culture of giving and ensuring suppliers in the area are engaged in the supply chain – making sure our money goes to the community in more ways than one.' Masana Petroleum Services is committed to supporting and empowering its surrounding communities