Doing business has certainly become tougher than ever before. With global competition, diminishing margins and more rules and regulations to adhere to, there are many challenges to face.
Expectations, however, remain the same – you are forced to continue improving production and output, while simultaneously reducing expenses and increasing profits. This process is necessary to keep the business afloat for years, and a fresh perspective is required to ensure your company remains fighting fit.
In 2010, the world was introduced to Little LogBook, an automated electronic trip-logging solution that offers more than appears at first glance. This device packs a proper punch – not only for tax purposes, but also for overall business management and control. It is a game changer that has redefined how business is done.
Comprehensive data, along with competent systems and technology, make management and administration more accurate and less time-consuming. But what happens when the data is questionable? We rely on staff and colleagues to provide accurate data, but they are not infallible. For example, maintaining an accurate travel log of all business mileage has far more impact on operations than the obvious business tax claim.
Little LogBook has developed a solution that automates one of the most mundane yet all-important tasks of maintaining an accurate logbook – and, most importantly, without increasing your monthly expenses.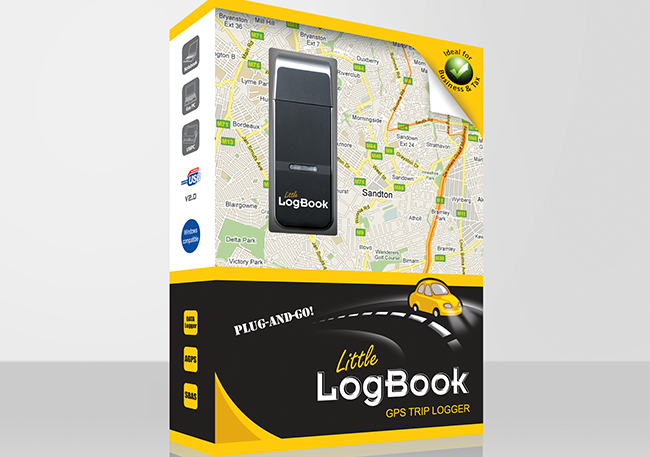 With Little LogBook, comprehensive digital location-based activity-monitoring and detailed travel logs allow for accurate data to be gathered on various components of business.
Your workforce is managed by KPIs and systems, but do you really know what happens when your staff leave the premises? Outbound-staff monitoring is not a new concept but, traditionally, the costs of doing so far outweigh the results. The advantages are dulled by hefty monthly and annual service fees, linked to short- and long-term annual contracts.
Little LogBook is contract-free and offers all the benefits, but does so without incurring any monthly or annual expenses. It delivers detailed information for your finance department, supplying it with all the ammunition it needs to accurately administer the expenses of the outbound workforce, which is particularly vital considering the spiralling cost of fuel.
From a sales perspective, staff work hard to turn the wheels of industry, but are we filled with a false sense of security? Are they really going to the meeting at 3 pm, or setting meetings for mid-morning so they can miss the traffic and catch an extra 40 winks on your time?
Little LogBook has proven to be useful in eradicating ghost meetings and mileage, with pinpoint-accurate date and time stamps, giving your management team the confidence that staff are at their posts or on the job when they should be.
This measure of control greatly enhances the profitability of the business. Simply put, when staff are doing what they're paid for, the net result can only have a positive bearing on the turnover as well as the performance of the business – not to mention a noticeable reduction of complaints, as staff are present to be held accountable.
Little LogBook reports add value to sales meetings, with customer-specific activities making it crystal clear who is and isn't pulling their weight in the team.
Gone are the days when others could ride on the coat tails of the hard workers in your team. Supplying credible GPS-based content will help you act on fictitious activities and implement corrective measures before it is too late.
During all this, the business needs to stay abreast of all the various corporate regulations at play. Little LogBook ensures the company's compliance with regulatory requirements, such as the POPI Act, CCMA and SARS, without burdening the workforce.
It goes without saying that the laborious task of administering compliance with these regulations, company policies and procedures, while still having enough time to make a valuable impact on the business, is where the most attention is required.
Little LogBook's recently launched global software has already received rave reviews. Improving on what was already an invaluable solution, specific attention has been given to reducing the administrative input required and ensuring as little time as possible is wasted on administration – freeing up staff to meet their targets.
One of the groundbreaking features included in the new Little LogBook global software, specifically aimed at reducing administration, is applying automark rules to your trips – daily staff travel from home to the office and back, for example. This trip is made 21 times a month, requiring the user to physically mark 42 trips a month and potentially 500-odd trips a year as 'private.' This doesn't even touch on the vast number of trips done for business.
Applying the automark rules effectively creates an almost autonomous solution, greatly reducing the input required by staff.
Little LogBook offers various reporting options to serve your business needs. Report formats include, PDF, Excel, KML and CSV, and they come with the ability to assign a cost-per-kilometre measure to the reports. In many instances, CSV reporting is incorporated to bolster existing application content.
Not only has Little LogBook streamlined the solution and made it more intuitive and easier to use (in turn, servicing a wide range of users), but it has also focused on supplying the supporting members of the business with invaluable features, such as reminders.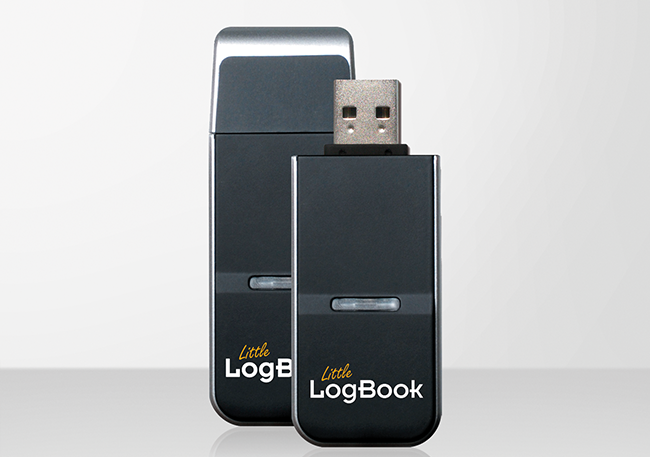 Knowing when company-owned vehicles are due for services and licence renewals may seem a menial task but – if not kept up to date – this could have far-reaching effects on the company. And reducing the risk to the business should an unlicenced vehicle be involved in a fatal accident adds weight to such a small yet valuable feature.
The benefits are not limited to the business. While servicing the needs of employers, staff also gain the ability to keep an accurate logbook for personal tax reasons, reducing the hours required to administer and maintain their own logbook.
Why not put Little LogBook to the test in your business? For a free demonstration, contact us via [email protected].
197 Smit Str, Fairland,
Randburg, Gauteng, South Africa
Tel: +27 (0)11 050 0999
Fax: +27 (0)11 678 4276
Email: [email protected]
www.littlelogbook.net