Stefanutti Stocks Mining Services is a niche service provider that offers mining clients across Southern Africa professional engineering services in the fields of opencast contract mining, bulk material handling, waste-residue disposal and recovery facilities. The company formerly known as Environmental, Civil and Mining Projects – established in 1991 – was acquired by multidisciplinary construction group Stefanutti Stocks in 2007.
Its services include the provision of professional personnel, staff, plant and equipment as well as a wide range of associated design capabilities.
Stefanutti Stocks' skilled team of engineers, designers and support staff is based at the group's head office in Johannesburg. The operational teams are based at mining operations across the country, including the Gauteng, Northern Cape, Mpumulanga, North West, KwaZulu Natal and Limpopo provinces.
It is a well-known fact that Stefanutti Stocks has the capability to construct the full spectrum of mine infrastructure. In addition, the group's mining division offers operational mining services that include opencast contract mining, bulk material handling, waste residue disposal and recovery services.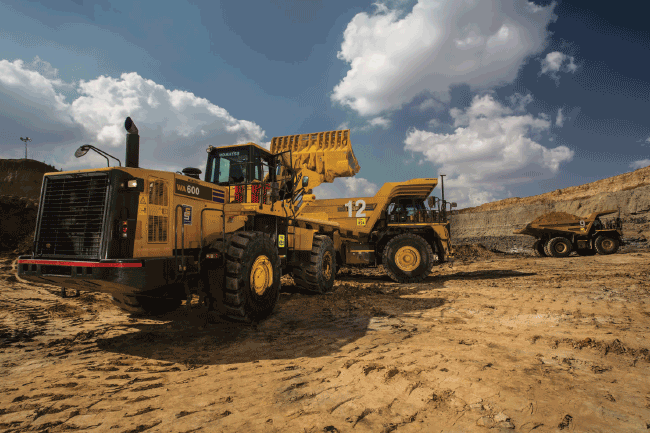 Stefanutti Stocks Mining Services' various divisions offer the following capabilities:
Contract mining division
Open-pit mine design, planning and optimisation
Fleet simulation and selection
Contract mining
Crushing and screening
Drilling and blasting
Rehabilitation and closure.
Materials handling division
Energy coal processing
Discard and fine-coal disposal and recovery
Coal plant and terrace activities
Raw material and product handling
Crushing and screening
Stockpile and dump management.
Tailings management division
Hydraulic mining and dredging
Design solutions and construction management
Waste facility operations and management
Rehabilitation and closure.
Technical services division
Design/construction of mine infrastructure
Feasibility studies and conceptual designs
Slurry transport systems
Multi-layered lining systems
Contractual documentation
Project management.
Combined, the capabilities of Stefanutti Stocks' divisions offer clients across the mining sector comprehensive turnkey solutions. Its mining services portfolio includes the establishment of fit-for-purpose mining solutions – from initiation, through implementation to operations and closure.
This one-stop shop solution includes feasibility; detail design, fabrication, construction and commissioning of all the necessary mine infrastructure; pollution control features and beneficiation plants; material handling, open-pit mine design and planning, contract mining and operational management of mining activities.
CASE STUDIES
Contract mining division
In the three years leading up to the finalisation of a contract mining agreement in May 2016, Stefanutti Stocks' contract mining division worked with Silver Lake to establish the feasibility of mining two coal mine reserves (Uitgevallen and Leliefontein) that form part of the Thutsi mine, outside Ermelo, Mpumalanga. All necessary government approvals were obtained during this period, and Silver Lake secured its coal sales agreement with, among others, Vesquin (a BEE entity owned by Vitol).
After exploring various options, a design that allows for both reserves to be mined simultaneously was selected.
'It is important that the coal we supply is of high quality and meets Vesquin's specifications for export,' says Freddie Strydom, director of the mining contracts division. 'Mining both reserves at the same time, and blending the two, allows us to deliver the grade of coal that meets these requirements.'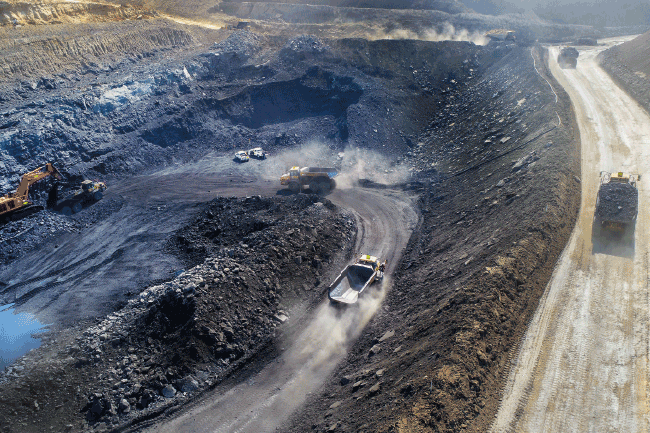 The project has an estimated lifespan of six years, over which approximately 5.7 million tons of coal and 28.5 million bank cubic metres of waste material will be moved.
'As we advance the mining faces, the overburden material that is mined out goes back into the void created, where we have completed mining operations,' says Strydom.
'We stockpile material upfront; we rehabilitate as we go along. And, at the end of the lifespan of the contract, we restore the reserves to the original ground level.'
Mining operations, including drilling explorations and blasting, commenced in September 2016, and the first coal was ready for processing by mid-October 2016. The project utilises 40-ton articulated dump trucks for coal removal, 87-ton excavators and 60-ton rigid dump trucks for waste removal.
Technical services division
'The technical services division offers mining projects tremendous value, a long time prior to any large machines rolling onto site,' says Ian Ferguson, MD of Stefanutti Stocks Mining Services division.
'The journey to the point at which the mining infrastructure begins to be physically constructed or actual operations start onsite is a long – and sometimes incredibly complex – one. We are able to accompany clients on this journey from the point where their mining dream is born.' The technical services' professional team of engineers and drafting staff execute the following:
Site selection studies
Hydrological investigations
Geotechnical investigations
Geohydrological investigations
Feasibility studies and conceptual designs
3D modelling and drawing preparation
Design of earthworks, under-drainage systems, penstocks/barge decant arrange-ments and return water facilities
Detailed design of paste thickeners including paste-distributions systems
Design of slurry transport systems, including pump and pipe networks
Design of multi-layered lining systems (clay/plastic/geosynthetics) incorporating complex under-drainage systems
Preparation of specifications, schedule and quantities, tender and contract documents
Project management
Turnkey management, including design and construction.
A recent project involved a turnkey retreatment project for Barberton Mines. Prior to Stefanutti Stocks' Roads & Earthworks division undertaking the civil construction services, the technical services division completed a detailed design that included:
Design of the tailings storage facility layout and capacity analysis
Safety classification, slope stability analysis and deposition management plan
Surface water management plan
Detailed structural design and drawing
Schedule of quantities, construction drawings and technical specifications
Project management for turnkey scope of work
Internal design review and value engineering with the client's team
Design report and operating manual
Engineering site supervision during the construction phase.
The technical services division also offers a broad spectrum of environmental and water supply services – and, when necessary, utilises specialist associate consultants. Services include environmental management programme reports; preliminary environmental assessments; baseline studies; public participation and scoping; environmental impact assessments, audits, control plans and monitoring; closure plans; and water management, supply and specialist piping and pump design.
Furthermore, in conjunction with the construction teams, the technical services division also offers the following capabilities:
Bulk earthworks
Layer works
Terracing
Water dams
Rehabilitation
Paste thickeners
Pipelines
Concrete works
Pump stations
Roads
Culverts (precast and in situ)
Drainage systems.