Business in Africa is synonymous with mining, which forms the backbone of the economy of many countries on the continent. Not only is it considered one of the biggest catalysts for development in many African nations, but is also a source of employment and global trade exchange.
In 2017, Minerals Council South Africa estimated that the country's mining sector constituted 6.8% of the economy. The mines in South Africa employed a total of 464,667 people by the third quarter of 2017, up from 457,290 at the end of 2016 – largely thanks to industrial minerals such as iron ore, chrome, coal and manganese.
So despite a challenging period – the release of the reviewed Mining Charter, industry unrest, monopoly and unethical business practices – South Africa's mining industry is persevering, 'helped by a gradual, improvement in the world economy'.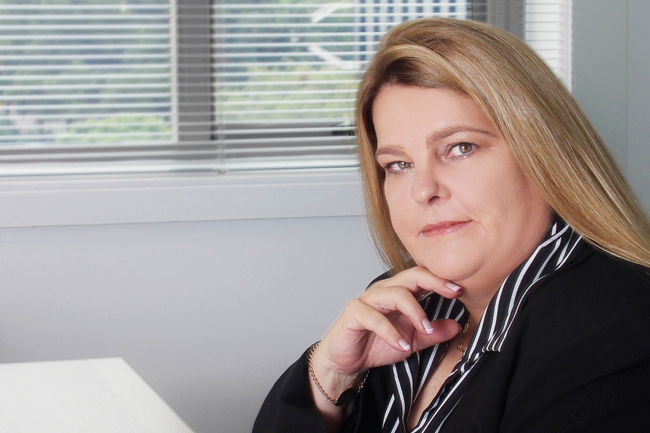 Mining-related companies and suppliers have also had to adapt to these conditions. One company that is flourishing and making a difference in the mining industry is Invincible Valves, which supplies locally manufactured and imported valves and accessories for a range of sectors, including the mining, petrochemical, power-generation, water, sewerage and general industries.


Under the leadership of MD Pam du Plessis, the firm is seeking to grow through diversification – enhancing its existing products and introducing its own range of valves, Inval, which she describes as 'a quality product with a price acceptable to the market in this day and age'.
Du Plessis, as a female entrepreneur in a predominantly male industry, is proud of the strides the company has made. Her contribution to the industry has helped her earn numerous recognitions, including the prestigious 2017 Enterprising Women of the Year and Moving Mountains 2017 awards. She was also recently named as one of the 30 most daring CEOs in business by Insight Success magazine.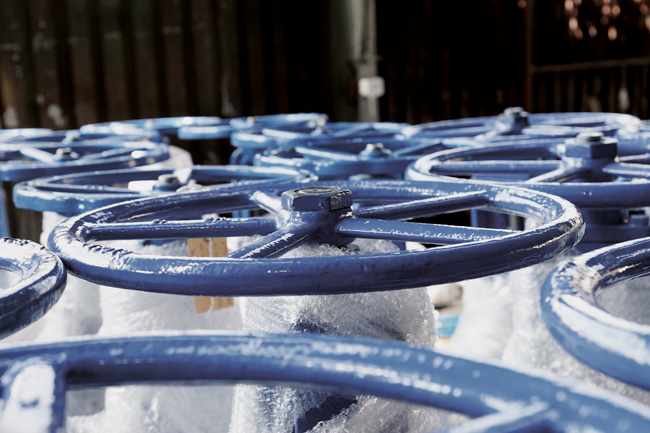 An innovative valve company
Established in 1982 and located in Germiston, on the East Rand, Invincible Valves has almost four decades of experience in distributing, manufacturing, reconditioning and rubber-lining valves. Its own registered brand, Inval, features a comprehensive range of valves, including a broad spectrum of low pressure valves.
Invincible Valves distributes its own range of valves as well as products on behalf of some of the biggest manufacturers in South Africa.
Built on the foundations of commitment, honesty and loyalty, the company is known for its exceptional customer service. It provides a 'one stop shop' to customers, supplying any additional requirements necessary for the valves' application. The company offers many ancillary services such as rubber-lining of pipes, fittings and valves as well as reconditioning of valves.
As an approved BBBEE Level 4 supplier to all major industries within South Africa, Invicible Valves boasts expertise and experience across a broad spectrum of industries and applications, with a wide range of valve products at its disposal.

The driving force
Du Plessis credits her success to her father, whom she regards as her role model. 'He is the person who introduced me to the world of business at a very young age and has supported me in every moment of my life,' she says.
Having benefited from the support of family, Du Plessis in turn has been motivated to uplift her employees by upskilling them, and attributes the company's success to the fact that it provides staff with the required training in their respective areas.
Her goal is to empower as many people as she can and Du Plessis has played an active role in establishing a fully equipped education and training centre on the company's premises in Gauteng, South Africa, which was built in response to the absence of an efficient training facility of this nature in South Africa.
The recently opened centre offers courses delivered through the South African Valve and Actuator Manufacturers Association.
In addition, ABET and basic business and life skills training courses are offered to staff, interns and the local community within which the company operates. Du Plessis says: 'A number of these are offered to young students from local technical high schools, along with all staff members within our organisation.'

33 Shaft Road, Knights, Germiston, 1406
Tel: +27 (0)11 822 1777 / +27 (0)11 026 7413
Fax: +27 (0)11 822 3666
Email:

[email protected]


www.invalve.co.za